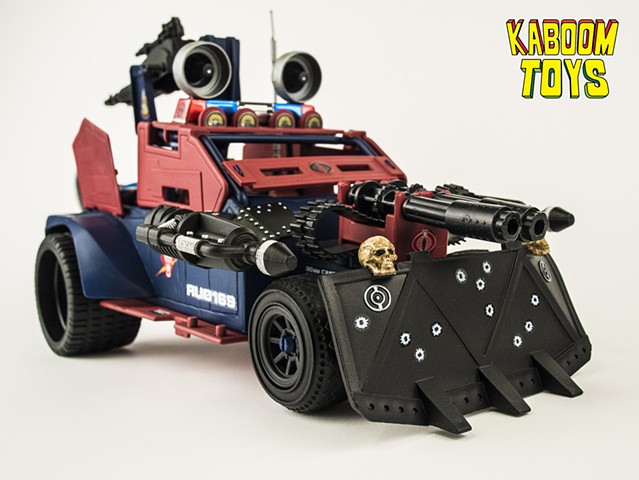 G.I. Joe - Custom Cobra Dreadnok "Thunder Machine."
Airbrushed / Hand-painted, Kit-bashed G.I. Joe Toy Parts & hand cast resin skulls
6" x 12" x 6"
2014
This is my third custom vehicle and one of the coolest. I had tons of fun reinventing the classic G.I. Joe - Cobra - Dreadnok "Thunder Machine" while maintaining the original colors scheme. The body and fenders had to be rebuilt along with the axles. Everything was completely painted and reproduction stickers were added to match the originals.
This is a unique hand made item.
SOLD.