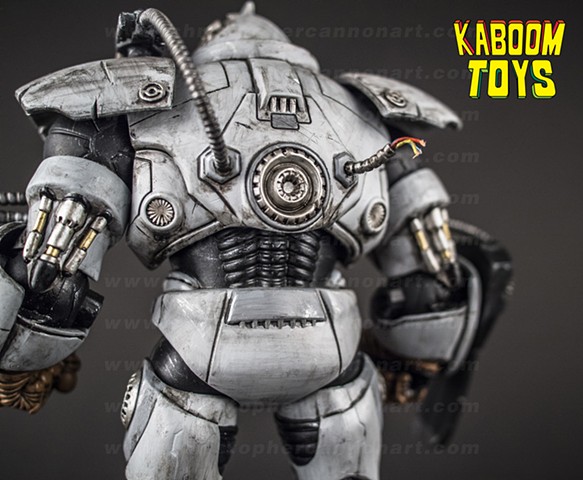 "BATTLE DAMAGED HORDE TROOPER"
Airbrushed / Hand-painted, Kit-bashed, Custom Sculpted Figure
9" x 8" x 3"
2015
Here is my newest creation - the "BATTLE DAMAGED HORDE TROOPER" in all of its weathered glory. I used a damaged MOTUC Horde Trooper cast resin head from Kevin Kosse along with the Iron Monger BAF body for this project. This is my second MOTUC HORDE TROOPER build.
This figure features a hand sculpted neck collar and golden waist emblem and the baton is also handmade from plastic parts. The entire figure is weathered to simulate realistic/ fantasy battle damage.
This is a unique hand made item.